Bridging the physical and digital worlds with human-machine learning
Miranda Liu
Aug 16, 2019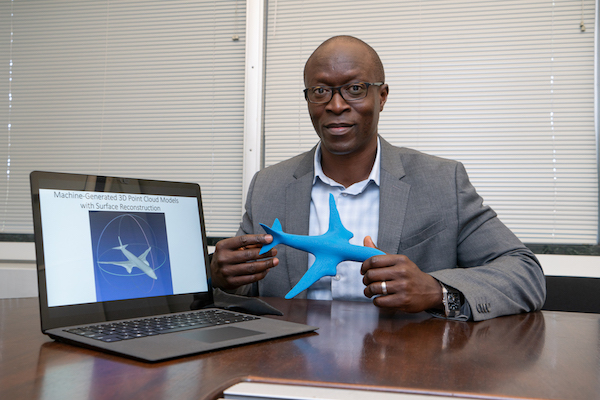 What roles do machines play in people's lives? Some people think that machines make their lives more convenient, while others worry that machines might replace humans someday. As for Conrad Tucker, machines are tools that help enhance human capabilities.
"What I'm very interested in doing is getting machines to observe our physical universe or simulations of the physical universe and developing a type of learning so that they can work side by side humans to make systems more efficient," said Tucker, a professor who will join Carnegie Mellon University's Department of Mechanical Engineering in fall 2019.
Prior to coming to CMU, Tucker taught courses in the engineering design and industrial and manufacturing engineering departments at The Pennsylvania State University. He also directed the Design Analysis Technology Advancement (D.A.T.A) Laboratory, which focuses on advancing human-machine learning using large scale, disparate data.
So how exactly can machines enhance human capabilities? For the past two years, Tucker's research team has been developing methods that teach computers to generate original design ideas and determine the feasibility of those ideas. "I envision a world where anyone could have an idea, and that idea could be realized through the help of machines," said Tucker. "It's really what we want to get at—the creativity of humans—and reduce the barriers that exist to getting something from your head to the conceptual and real world."
If your goal is to develop robust AI algorithms, you also have to think about the integrity of the cyber system that enables AI to happen.

Conrad Tucker, Professor, Department of Mechanical Engineering, Carnegie Mellon University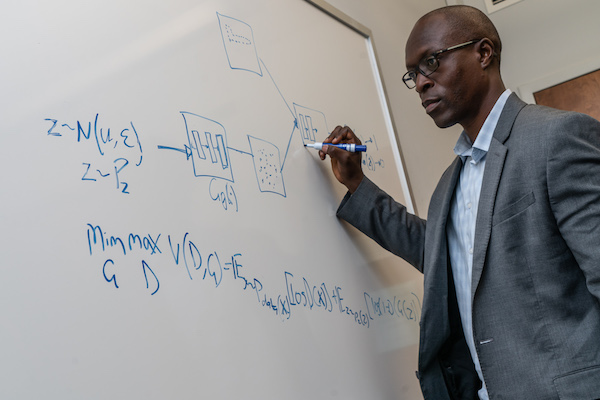 Tucker plans to advance this research thrust at CMU, and also aims to develop a virtual reality learning environment for students. The current teaching practice is a one-size-fits-all operation where students sit in a classroom and listen to their instructor explaining concepts. However, not every student learns in the same way. With virtual reality engineering simulations, students can immerse themselves in a manufacturing environment for example, and customize learning concepts based on their educators' guidelines.
This gamified setting ties closely with Tucker's previous research about using game design features to enhance user engagement. Like smartphone and TV screens, virtual reality is another piece of hardware that people use to consume content. If Hollywood can make its audience sit in front of a screen for hours watching pixels change, we may be able to enchant our students in a similar way too. "How can we leverage some of these concepts that make games or interactive or passive media consumption engaging for education? That's really what we're trying to do: gamification for education," said Tucker.
Aside from advancing education, Tucker also wants to protect the infrastructure of our cyber environment. We live in an interconnected world where data is shared across people and systems. Though we use all these data for positive applications such as education and healthcare, that data might become corrupted and threaten many artificial intelligence (AI) algorithms. "If your goal is to develop robust AI algorithms, you also have to think about the integrity of the cyber system that enables AI to happen," Tucker explained. Thus, he aims to develop algorithms that can detect and mitigate possible exploits.

With all these great ideas in mind, Tucker is excited to join CMU, an environment that promotes collaboration, scientific discovery, and scholarly advancement. CMU's famous motto, "my heart is in the work," aligns closely with his personal value that work is far beyond an obligation or a chore. "I really like to think of it more like a passion and having fun," he said. "And academia is really an environment where I'm doing what I love."
Media contact:
Lisa Kulick, lkulick@andrew.cmu.edu