The Department of Mechanical Engineering at CMU has evolved to create emerging technologies and tools to educate future generations and solve the world's greatest challenges.
We integrate AI/ML and data science tools into nearly all of our research areas.
Hands-on, real-world problem solving, in a multidisciplinary context, is embedded into the department's DNA.
Our faculty make breakthrough discoveries in nontraditional MechE disciplines like neuroscience and nano engineering.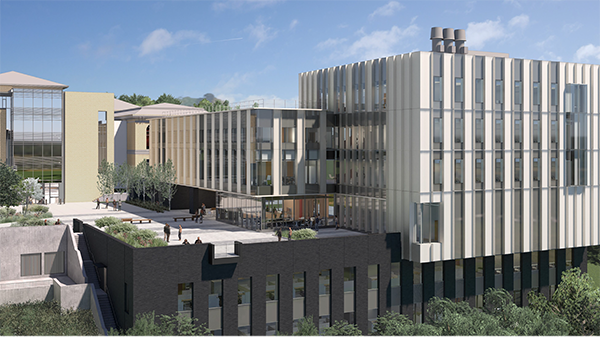 Scaife Hall
Opened in the summer of 2023, Scaife Hall serves as the home to the Department of Mechanical Engineering on Carnegie Mellon's Campus.
With modern classrooms and advanced laboratories, Scaife Hall was built to spark innovation and foster The College of Engineering's culture of Advanced Collaboration.
By physically situating diverse research groups together in a nontraditional way, Scaife Hall accelerates multidisciplinary research in emerging fields including biohybrid robotics and nanoengineered materials.
With reconfigurable classrooms and other modern learning spaces, students have more flexible project spaces for hands-on courses.
On top of that, collaboration spaces offer an improved sense of community for students, faculty, researchers, and staff.
Contact us
Mechanical Engineering Department
Carnegie Mellon University
5000 Forbes Avenue
Pittsburgh, PA 15213
Phone: +1-412-268-2500
Fax: +1-412-268-3348