Rubin retiring after 53 years
Jun 16, 2022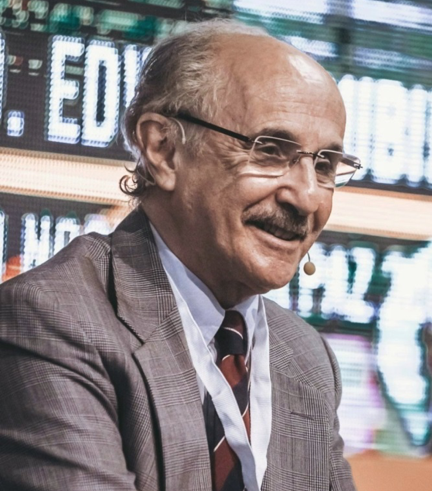 Professor Ed Rubin has transitioned to emeritus professor after 53 years on the Mechanical Engineering (MechE) faculty. Rubin also was a founding member of the Department of Engineering and Public Policy (EPP), where he played a key role in creating the undergraduate double major program and curricula.
Beginning in the 1970s, he pioneered the field of energy and the environment through new educational and graduate research initiatives that became nationally prominent and a model for programs elsewhere.

Rubin is an internationally recognized expert in energy systems, environmental technology innovation, and climate change mitigation, and is the most highly-cited authority on carbon capture and storage systems. 
His research explores technical, economic and policy issues related to energy and the environment, including electric power systems, carbon capture and sequestration technologies, climate change mitigation strategies, energy and environmental technology innovation, government policies and integrated assessments.
For his work on the Intergovernmental Panel on Climate Change (IPCC), in 2007 Rubin became the only faculty member in the university's history to share in the Nobel Peace Prize.

He helped establish the program that would become EPP in 1971 to create "a new breed of engineer" who could "work at the interface between the social and engineering sciences through the use of a genuinely interdisciplinary curriculum."
Rubin was tasked with the tall order of crafting that curriculum, a double-major that could be completed within four years. Over 50 years later, his work in research and education forms a continuous link to the founding mission of the department, where he's also played the role of unofficial historian.

Internationally, Rubin has served as an advisor to the Alberta Energy Ministry of Canada, and a board member of the UK Carbon Capture and Storage Research Centre. He has served on advisory committees to various state and federal government agencies, including the U.S. Department of Energy, the U.S. Environmental Protection Agency, the State of California Energy Commission, Air Resources Board, and Public Utility Commission.
He is a National Associate member of the National Academies and serves regularly on its boards and study committees.

He now retires as the most senior member of the College of Engineering, where he has been recognized with the David P. Casasent Outstanding Research Award, and the Distinguished Professor of Engineering Award, the college's highest honor.
Among external honors, he recently received the Dixy Lee Ray Award from the American Society of Mechanical Engineers (ASME) for outstanding engineering achievement in environmental protection and is a Fellow of the society. He has also received the Air & Waste Management Association's Lyman A. Ripperton Award for distinguished achievements as an educator.

He now plans to divide his time between ongoing activities in Pittsburgh and Valencia, Spain, where he advises a number of energy, climate change, and sustainability projects.
Media contact:
Daniel Carroll, dccarrol@andrew.cmu.edu