MechE Diploma Ceremony
May 10, 2023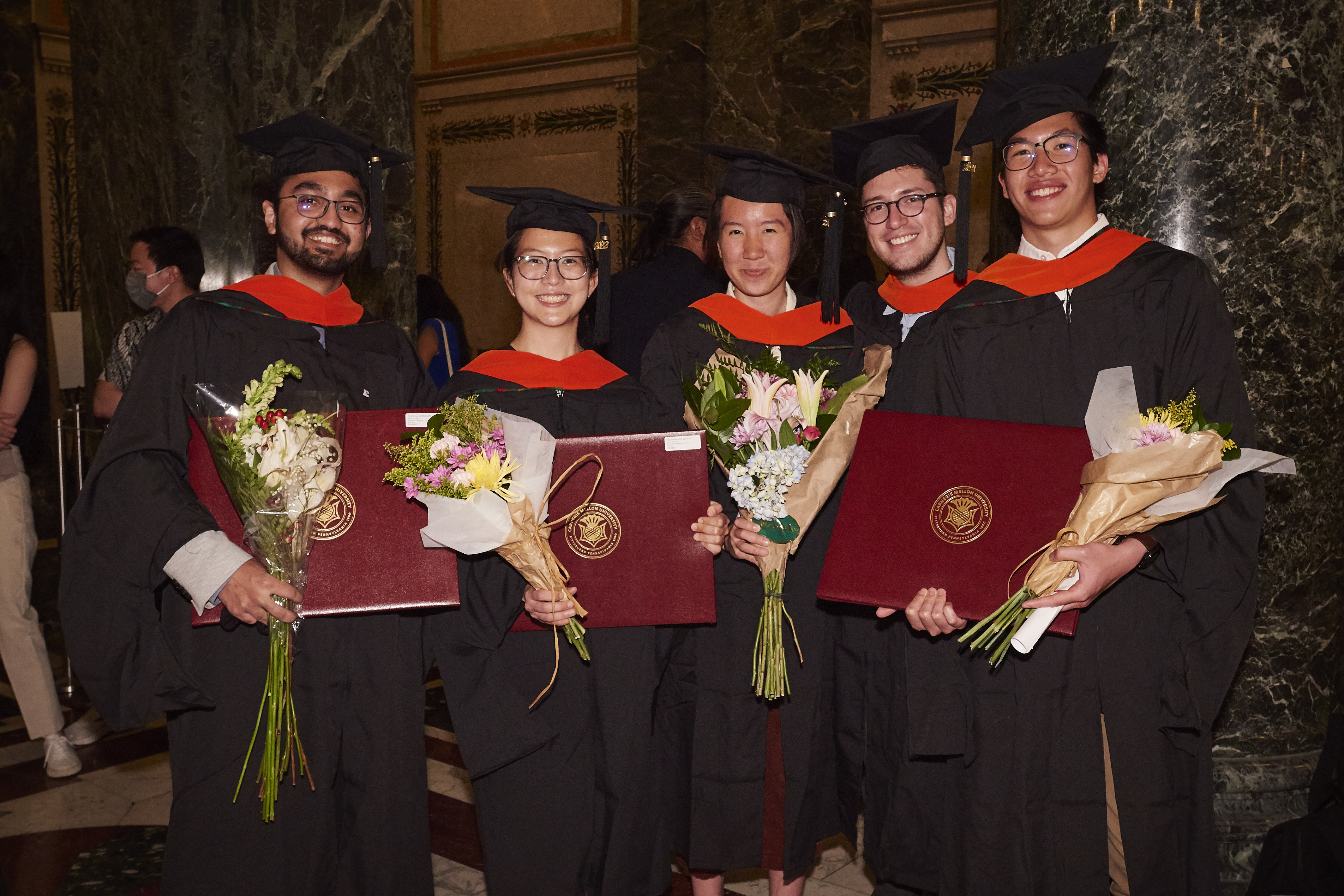 MechE Diploma Ceremony 
Friday, May 12, 2023 
Peterson Event Center
Ceremony starts at 12 p.m. sharp 
Light reception to follow
Students
Arrival Time: 10:30 a.m. - 11:00 a.m.
Entrance: Main Lobby Entrance (see attached slides for visual) 3719 Terrace St. Pittsburgh, PA 15261
Dress Code: Graduation regalia (e.g. cap & gown) is required to participate in the ceremony. The University Store has regalia available. 
Guests
Arrival Time: 11:00 a.m. - 12:00 p.m.
Entrance: Enter through Concourse A, Off Alequippa Street
Best Sections for guests to see the ceremony: Sections 119 – 123
Keep in mind
Clear Bag Policy: The Peterson Event Center has a clear bag policy for their venue.  Either a clear bag or no bag. Please refer to the security and policies portion of the website for additional information.
Security Screening: Everyone (students, guests, staff, and faculty) will be required to go through the Peterson Event Center's security screening, which includes metal detectors.  
Parking: Map of Parking Garages
General Parking: The University of Pittsburgh recommends that attendees park in the OC, TV, OH, PG or SO parking lots located near the Petersen Events Center.
Event parking rates are $20 per vehicle cash or credit cards accepted. For additional parking information and parking locations, please call 412-624-4034.
Accessible Parking: The BioScience Tower Garage (BST) garage is the closest accessible parking garage to the Petersen Events Center. The BST garage accessible entrance is diagonal to the front of the building on Terrace Street. A valid placard or license plate is required to park in the accessible spaces in this garage. All guests are encouraged to arrive early in an attempt to secure parking that best accommodates their needs. The address of the BST garage is 3505 Terrace Street Pittsburgh, PA 15213. 
Accessibility Drop-off Locations: An accessible drop-off and pick-up for guests attending events at the Petersen Events Center should be made at either the front of the building on Terrace Street or at the intersection of Allequippa Street and Sutherland Drive on the backside of the building as shown on the map. 
Accessibility seating: Accessible seating is available on all levels at the Petersen Events Center as shown on the map. These specific locations are designed to accommodate persons using a wheelchair and may be used by disabled guests (and a limited number of companions) who require the specific features of accessible seating due to a disability. Guests with mobility concerns can sit in limited mobility seating rows that require minimal stair climbing. Additionally, the Petersen Events Center has a number of designated aisle seats with retractable or removable armrests.