Meet Trevor Jones
Finding inspiration in his indigenous heritage
Kaitlyn Landram
Aug 8, 2023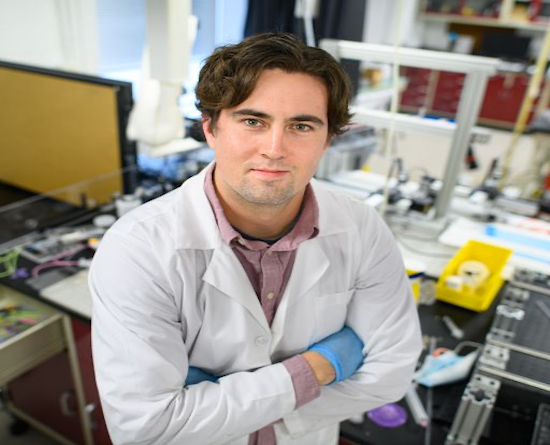 Driven by his heritage and inspired by his family, it's no surprise that Trevor Jones was drawn to academia because of his belief that at its core, being a professor is a human-centered career. 
"Honestly, my more exciting scientific projects were really my mom's idea," Jones laughs. As tribal citizens of the Lac Courte Oreilles Band of Ojibwe, his mom made Jones' house a makerspace of culture and art through bead weaving, crafting dream catchers and moccasins, woodworking blanket ladders and ornately decorating with beads and leather.
This early exposure to traditional knowledge based creation sparked Jones' interest in engineering and research. Today, he tries to understand the physics behind everyday stretchy materials to inform and design new technologies. His curiosity-driven research aims to develop predictive models of nonlinear systems inspired by mechanical instabilities, biology, and art. In Jones' lab, researchers will be found using bubbles and balloons or beads and string as a craftsman's tool to build new materials.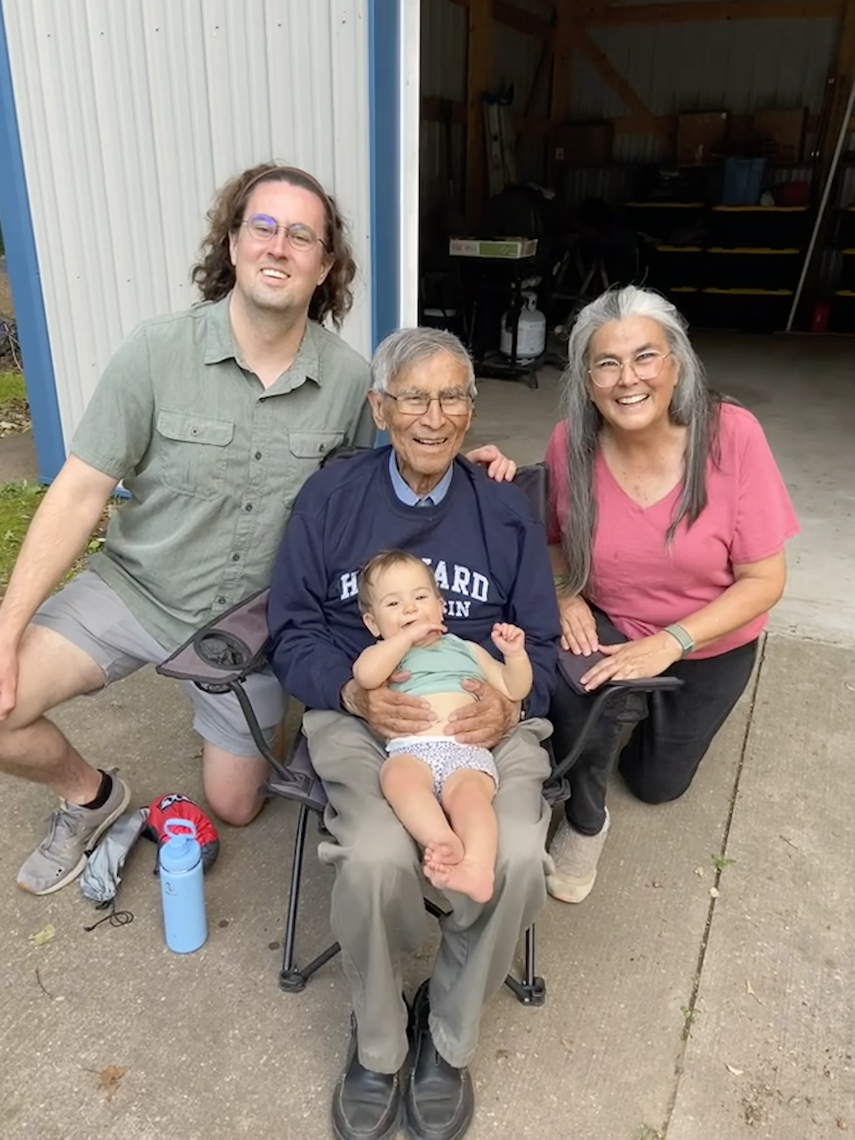 While exploring career paths, Jones participated in two future faculty programs: Trailblazers in Engineering (Purdue University) and Lighting the Pathway (American Indian Science and Engineering Society). These programs provided full circle support for preparing future engineering faculty with a commitment to increase the success of underrepresented communities. As a member of the indigenous community, this commitment is important to Jones and ultimately led him to Carnegie Mellon.
"It was clear that the people in MechE care about pursuing both excellence and joy in all aspects of academics: research, teaching, and service. From faculty to staff to PhD students, every relationship has been welcoming of my identity, my experiences, my values, and my expertise," Jones said.
"The question I asked myself when choosing CMU, from the perspective of a potential faculty, was: 'Can I ethically recruit others to come to CMU for both their personal development and for their well-being?'  The culture within CMU's, and specifically MechE's, community made the answer an easy 'Yes' and has me excited to contribute to and grow within it."
I've learned that having confidence in both who you are and how your individual experiences add to a crowd is not only empowering, but useful for the community.

Trevor Jones, Assistant Professor, Mechanical Engineering
In the fall, Trevor will teach the graduate-level Introduction to Solid Mechanics course. As a teacher, he stresses the importance of relationships and the value of all individuals that form classes, departments, universities. and the wider academic community. He strives for all of his students to find they belong in his classroom as he encourages them to lean into what makes them unique.
"In some ways everyone is the 'only one.' I can be both the only native in a room, and appear the most privileged as a white-passing man. I've learned that having confidence in both who you are and how your individual experiences add to a crowd is not only empowering, but useful for the community. It allows others who may follow in your path to see who you are and how you connect with the broader community. I hope to lead by example in establishing an atmosphere of vulnerability and acceptance of our whole selves." 
Trevor Jones earned his bachelor in chemical engineering from Vanderbilt, and his Ph.D. in chemical engineering from Princeton.