Using dynamics to discover new things
Kaitlyn Landram
Nov 16, 2023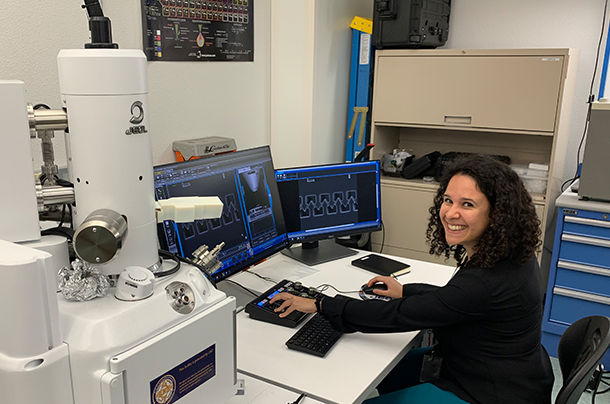 A high school robotics project introduced Ophelia Bolmin to the wide world of engineering and bioinspiration and since then she has built her career around understanding extreme movements in biological systems and bio-inspired systems and building novel/innovative mechanical structures.
"I see bioinspired design as a loop, where we use nature as a data bank to find innovative solutions for engineered systems while also using engineering tools to better understand biological phenomena in order to inform our design process."
Bolmin joins The Department of Mechanical Engineering at Carnegie Mellon University as an assistant professor following a two year post doctoral research position at Sandia National Laboratories.
I wouldn't be where I am today without the support of my mentors and I want to be able to give that back to the next generation of engineers especially from under-represented backgrounds.

Ophelia Bolmin, Assistant Professor, Carnegie Mellon University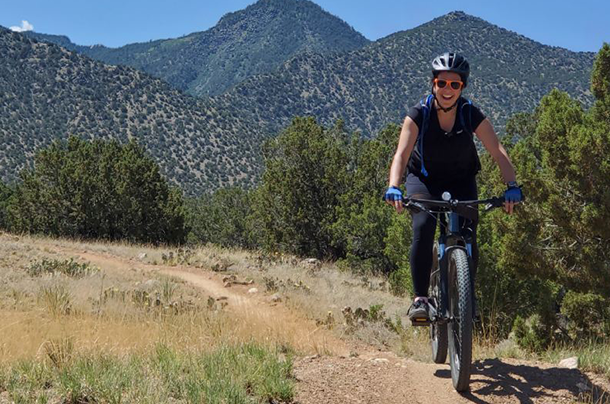 "I'm eager to share my passion for dynamics, biomechanics, and design," Bolmin said. "I wouldn't be where I am today without the support of my mentors and  role models and I want to be able to give that back to new students and inspire the next generation of student engineers especially from under-represented backgrounds to become the inventors and leaders of tomorrow." 
In Bolmin's lab, Mechanisms Inspired by Nature and Dynamics (MIND), researchers will design and explore the dynamics of bio-inspired structures to tailor responses to highly energetic events. They will hone in on ultrafast structures and exoskeletons, dynamics of nanoscale biological particles, and bioinspired metamaterials and interlocking systems. 
Her work also lends itself to fields that require modularity like modern medicine.
"Our structures can be taken apart and put back together in new ways. This modularity is key for applications like prosthetics where patients need customization throughout the lifecycle of the product." 
Bolmin will begin teaching in the fall 2024 semester. She is looking forward to making the challenging topics of her courses something students can relate to everyday life to help them understand how they can use dynamics to discover new things.
Outside of the classroom, Bolmin can be found latin dancing, a hobby she picked up in grad school, or soaking in the outdoors on a hike or bike ride.
Ophelia Bolmin received her B.S. and M.S. in Mechanical Engineering from ENSTA Bretagne (France), her MS in Aerospace Engineering and PhD in Mechanical Engineering from University of Illinois Urbana Champaign