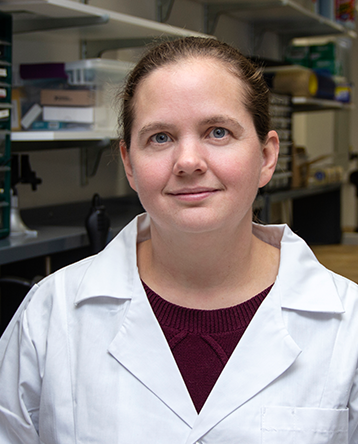 Sarah Bergbreiter joined the Department of Mechanical Engineering at Carnegie Mellon University in the fall of 2018.
She received her B.S.E. degree in electrical engineering from Princeton University in 1999. After a short introduction to the challenges of sensor networks at a small startup company, she received the MS and Ph.D. degrees from the University of California, Berkeley in 2004 and 2007 with a focus on microrobotics. She joined the University of Maryland, College Park in 2008 as an Assistant Professor of Mechanical Engineering, with a joint appointment in the Institute for Systems Research.
She received the DARPA Young Faculty Award in 2008, the NSF CAREER Award in 2011, and the Presidential Early Career Award for Scientists and Engineers (PECASE) Award in 2013 for her research on engineering robotic systems down to sub-millimeter size scales. She also received the Best Conference Paper Award at IEEE ICRA 2010 for her work incorporating new materials into microrobotics.
Better Sensors and Mechanisms for Micro and Macro Robots
Education
2007 Ph.D., University of California, Berkeley
2004 MS, University of California, Berkeley
1999 B.S.E., Princeton University
Media mentions
CMU Engineering
Latch on, launch off
Researchers observe the fastest organisms in nature—Dracula ants, froghoppers, and spore-ejecting fungi—to investigate spring-powered latch mechanisms for robotics.
Forbes
St. Pierre named to Forbes' 30 Under 30
Forbes has named MechE postdoctoral researcher Ryan St. Pierre to its 30 Under 30 Science 2020 list. St. Pierre develops microscale, insect-inspired robots in Meche's Sarah Bergbreiter's lab.
Future Tech Podcast
Bergbreiter on micro robotics research
MechE's Sarah Bergbreiter was a guest on the Future Tech Podcast and discussed her research in the field of robotics. Bergbreiter also discusses the different applications of microrobots as well as some of the challenges she has encountered.
Bergbreiter and Ozdoganlar awarded ASME Fellows
MechE's Sarah Bergbreiter and Burak Ozdoganlar were named 2019 Fellows in the American Society of Mechanical Engineers (ASME).