At home with research
Lisa Kulick
Jul 20, 2020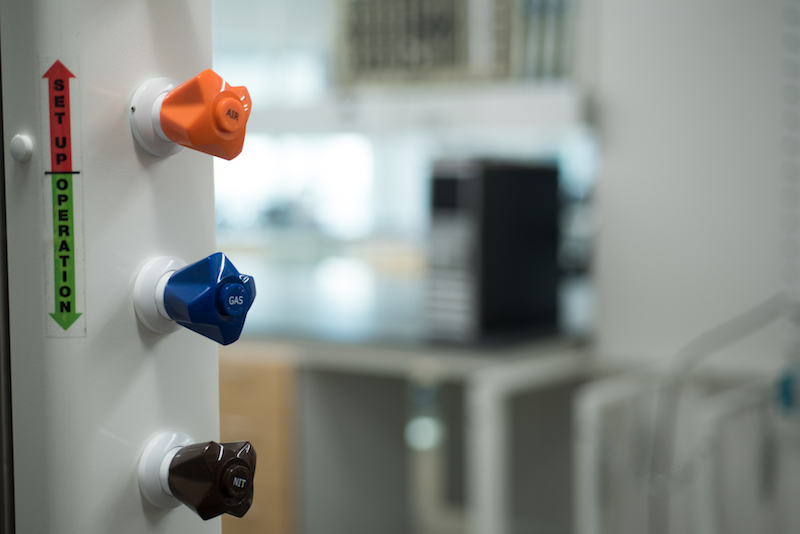 While most university research was abruptly halted when the COVID-19 pandemic swept through the country last spring, a few Carnegie Mellon laboratories were able to continue their work or re-shape their focus to aid in the fight against the coronavirus. Here are a few examples:
Molding a new mask
With a shortage of protective, N95 masks during the coronavirus pandemic, America Makes launched the Fit to Face Design Challenge. Participants had one week to create a mask that provided continuous contact for a wide range of face types. Kenji Shimada, a professor of mechanical engineering, and Ph.D. student Erica Martelly submitted a mask that was named one of two top designs.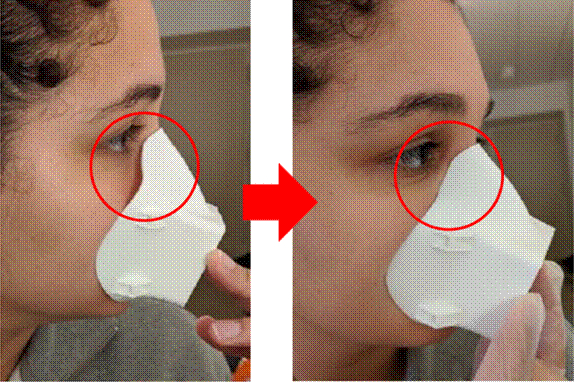 Shimada and Martelly's design, the Moldable Mask, is unique in that it can be shaped to adjust to the wearer's face, creating a seal to keep the virus out. Martelly had previously been focusing her research on CPAP masks for sleep apnea—specifically how to get a better fit. She had been considering using hot water to make masks pliable, so when she pivoted her focus to help the fight against coronavirus, it was a perfect opportunity to test the idea.
"I knew from making CPAP masks that it is very difficult to create a shape that fits everyone's face and is without leakage," Martelly said. "With that in mind, both Professor Shimada and I knew a good element to include would be the ability to customize the mask in an easy and quick way, which can be achieved using hot water and printing with a low melting point plastic."
The Moldable Mask is being fast-tracked through the VA, FDA, and NIH testing and evaluation process. In addition, Shimada and Martelly have made the design accessible to anyone with a 3D printer.
Designing efficient swabs
Due to the COVID-19 pandemic, the nasopharyngeal (NP) swabs used for testing have been in high demand and short supply. What if a new swab was designed that could be manufactured more efficiently and quickly while also providing increased testing accuracy?
This was the question in the mind of Burak Ozdoganlar, a professor of mechanical engineering with broad expertise in medical device manufacturing. He quickly pivoted his lab's focus to address the urgent need to combat COVID-19. Ph.D. students on his research team—Toygun Cetinkaya, Ali Gurer, Yusuf Senturk, Lisha White, and Ant Yucesoy—have been diligently supporting the design and testing process for the new NP swabs, despite facing obstacles.
"Working during the pandemic is particularly challenging because everything needs to be meticulously planned since resources, such as time and supplies, are scarce," said White.
While the research holds promise for future health applications, it is of critical relevance right now during the COVID-19 pandemic, which continues to infect thousands of people. For mechanical engineering students, tackling real-world problems like this one is what they signed up for.
"This is an opportunity to utilize innovative manufacturing techniques which directly impact our families, our neighbors, and our world," White added.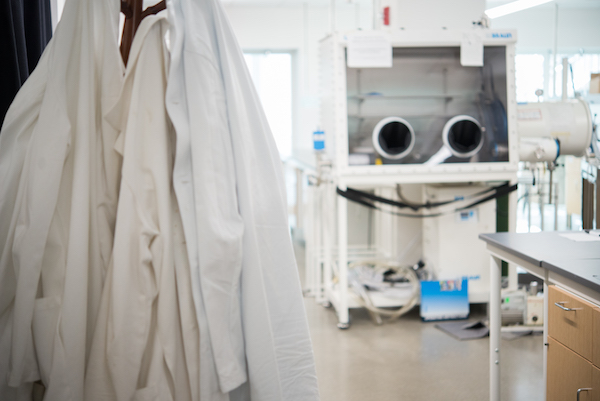 At home with microrobotics
During the COVID-19 shutdown, researchers in Professor Sarah Bergbreiter's Micro Robotics Lab transitioned some of their work out of the laboratory and into their homes. One of the researchers, Ph.D. student Teresa Kent, is working on two prototypes to create robotic tactile sensing systems inspired by the whisker systems found in rodents. A successful prototype will then be used by collaborators to gain insight into the sensorimotor neural pathways of rodents.
Kent applies computer vision techniques to track the movement at the base of a suspended whisker(s). During the shutdown, she has been able to do all of her coding from home but had to find creative ways to work without the equipment she would normally have access to.
"Prior to the pandemic, I completed my own rapid prototyping. Now, I submit the designs to third party rapid prototyping companies," explained Kent. "I complete the assembly at my dining room table which has been turned into a lab bench. From this I have been able to continue iterating new designs of the prototypes." She even had to order parts from Etsy to aid in device manufacturing—something that normally would not occur.
Kent plans to quantify the effectiveness of the designs using precise equipment once she is back in the Micro Robotics Lab. In the meantime, she expects to continue the manufacturing, coding and preliminary quantification work from home.
I complete the assembly at my dining room table which has been turned into a lab bench.

Teresa Kent, Ph.D. student, Carnegie Mellon University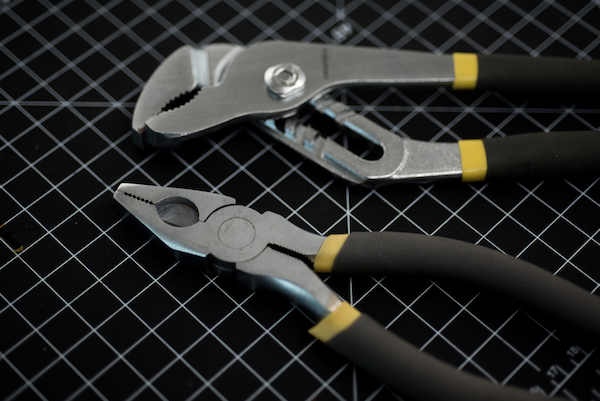 Ph.D. student Regan Kubicek is another researcher in the Micro Robotics Lab, working on bio-inspired strain sensors based on the mechanosensors found on the wings of moths.
"Moths are able to achieve agile flight in a complex and dynamic world despite their size and minimal computation power," Kubicek explained. "Drawing from this proof by existence in a living organism, I'm developing efficient sensing to be implemented on unmanned aerial vehicles (UAVs) for the purpose of flight control."
As Kubicek continued to develop his sensors at his home, he realized that he needed to implement simpler fabrication techniques. And, through trial and error in his garage, he fabricated his first printed circuit board. The sensors will soon be ready for testing on applications which is something Kubicek will do from home. When he returns to campus, he plans to develop a fabrication process to reduce the size of the sensors using more advanced fabrication processes.
Transitioning complex research projects from laboratories to homes was challenging, but students and faculty adapted to the task with agility and persistence.
"None of this would have been possible without the support of the Mechanical Engineering Department and Dr. Bergbreiter," added Kubicek.
Publishing during the pandemic
During the COVID-19 shut-down, peer-reviewed journals continued to process and publish articles submitted by mechanical engineering faculty, postdoctoral fellows, and students in a range of research areas outside of the COVID-19 purview. Here are a few recent examples of intriguing findings that you may have missed:
Media contact:
Lisa Kulick
lkulick@andrew.cmu.edu