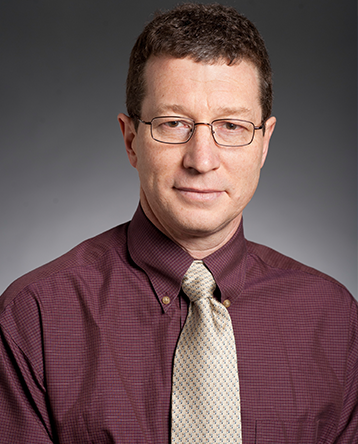 Maarten de Boer's research interests are in the area of nano- and micromechanics, with an emphasis on enhancing reliability of small-scale, micro-, and nanoelectromechanical systems (N/MEMS) devices, and on investigating the mechanical properties of new materials.
After completing his PhD. in materials science at the University of Minnesota in 1996, he spent 13 years at Sandia National Labs in the MEMS technology department. He is currently a professor in the Department of Mechanical Engineering at Carnegie Mellon University. He has published 65 journal articles, 34 conference articles, five book chapters, has received seven patents, and has presented more than 30 invited talks. Three graduate students have completed their Ph.D. under his supervision at Carnegie Mellon, and he is currently supporting six Ph.D. students. At Carnegie Mellon, de Boer has received funding from NSF, Sandia National Labs, and industry partners. He organized symposia in 1999, 2000, 2010 and 2011 for the Materials Research Society conference, and edited a section of the 2012 Springer Verlag Encyclopedia of Nanotechnology on micro- and nanodevices.
The major research theme in the de Boer group is materials testing through high throughput micro- and nanofabricated test instruments. The work involves design, modeling, micro/nanofabrication, testing, and analysis. In one research area, detailed models of capillary and van der Waals adhesion mechanisms are synthesized. In another, microactuators are employed to test mechanical properties including friction, strength, and electrical resistance. Materials of interest include ceramics, polymers, and metals.
Microscopic & Nanoscopic Devices & Larger Structures
Education
1996 Ph.D., Materials Science and Engineering, University of Minnesota
1982 MS, Electrical Engineering, University of Colorado, Boulder
1981 BS, Electrical Engineering, Cornell University
Media mentions
Mechanical Engineering
Driving ahead
From ensuring the supply quality of powertrain plastics to project managing Ford's new electric pickup truck, master's alumna Stephanie Jennings is applying the analytical and problem-solving skills she learned in MechE to her career.
Singh wins fifth preliminary round of 3MT
MechE Ph.D. candidate Prince Singh, advised by Maarten de Boer, was the winner of the CMU Libraries' Three Minute Thesis (3MT) fifth preliminary round. The internationally recognized competition challenges Ph.D. students to consolidate their research projects, goals, and ideas in a three-minute oral presentation. The final competition will be help on Tuesday, March 26 in Kresge Theater in CFA at 4:30 p.m.