Our undergraduate program prepares the next generation of mechanical engineers for careers in industry and academia and fosters their ability to adapt to the rapidly changing technologies today's engineers need to embrace.
Student journey
In Carnegie Mellon's College of Engineering, students find their way through academic options, social opportunities and transcending experiences. Each students' journey is entirely unique because it is tailored to their interests, skills, and goals.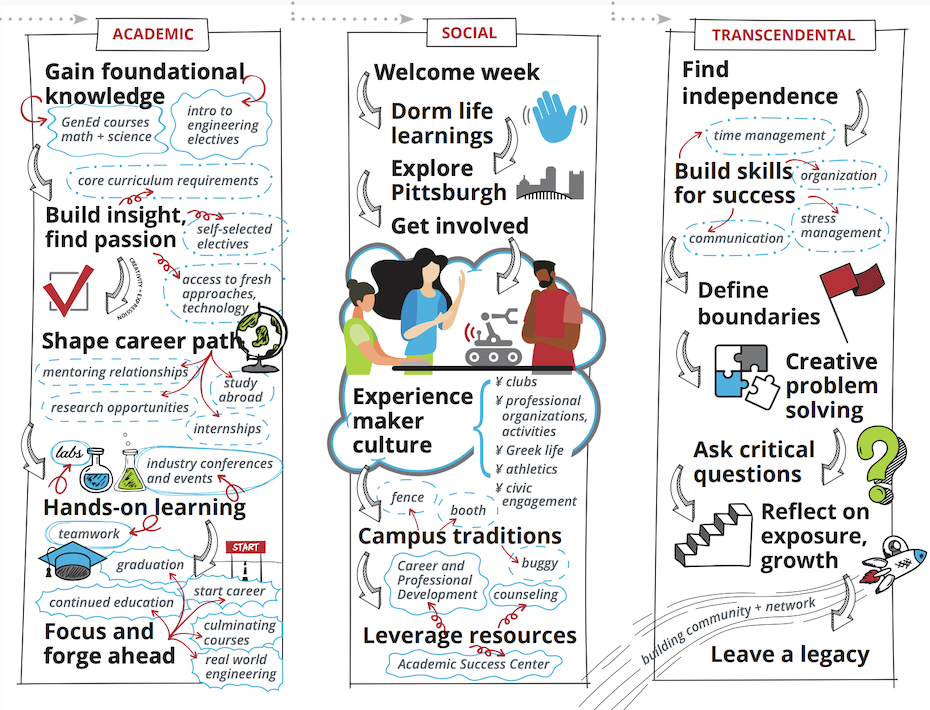 Fundamentals with flexibility
While all students must complete the departmental major requirements and the College of Engineering's general education requirementsOpens in new window, the Mechanical Engineering curriculumoffers flexibility for students seeking specialization and further experiences throughout their studies.Students may choose to pursue additional majors or minors to enhance the knowledge and experiences gained in Mechanical Engineering. Some common examples are Biomedical Engineering, Robotics and/or Engineering and Public Policy .
For students wishing to extend their experience in MechE, we offer an integrated master's/bachelor's degree program program that gives an accelerated path to a master's degree.
A day in the life